Good afternoon anipals!
How are you doing? I am doing pretty good considering everything that has been going on!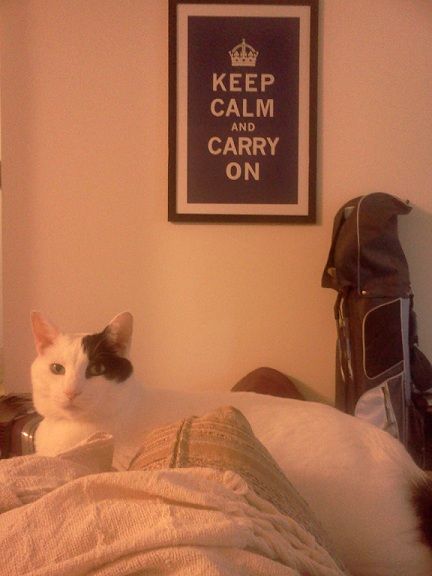 Keep Calm and Carry On… that is what the humans have been telling me! It is their key phrase to somehow invoke some sense of normalcy… but if you ask me they have gone cuckoo!
I thought it was weird when the boxes started to appear all over the apartment. All my toys and hiding places started to disappear and it was like they were trying to find every nook and cranny in the entire apartment! I thought they were just losing it until mom had a talk with me.
She told me we were moving! MOVING?! How can we move?! I am a Wisconsin kitty at heart! Adopted from the Dane County Humane Society with my soul and pieces connected to the cheese and dairy that lies all over the state! I have lived here as long as I can remember! How can I not live here anymore?
Despite my reservations the days came and went and the pile of boxes grew taller and taller. The moving truck arrived and after that the apartment became empty. I knew whether I liked it or not we were going.
And so the adventure began…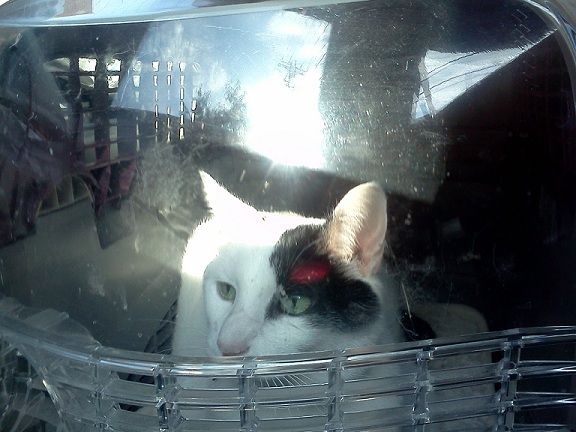 Into the Bug I went and across many many states we drove. The first day was a trip of 11 hours. It was a long grueling day for the humans… but I did pretty well. Just relaxed and slept the time away! They on the other hand were driving like zombies! Every once in awhile they did let me take a look around the car… just so I wouldn't get bored.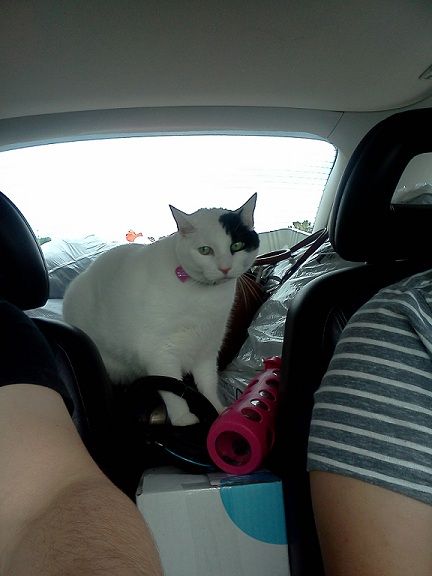 Needless to say… I preferred the carrier.
The first night on the trip we stayed at a hotel in Tennessee. It was a pretty sweet place! I had plenty of room to roam around which was sweet because I had to check out or new digs!
Day 2 was much easier!
Only about 4 hours and then we arrived!
And where exactly were we?
Atlanta, Georgia!
Imagine my shock when I found out that I was no longer to be a Wisconsin kitty but instead I was to be a Southern Belle!
It was a crazy thought indeed!
All of this change can take a lot out of a kitty. At first I was completely exhausted!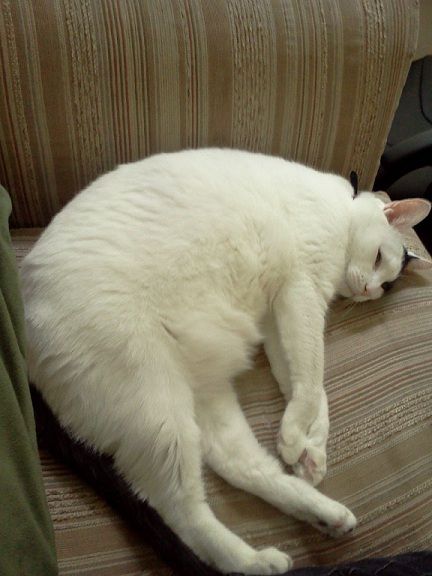 Since then I've been adjusting to my new place.
It is actually pretty sweet…
So yup that is what I have been up to. I will keep you guys posted as to how things in Atlanta shape up. It is going to take a little bit of time to get the LKL office all set up and going… but I plan to be here. So tune in to see where we go from here!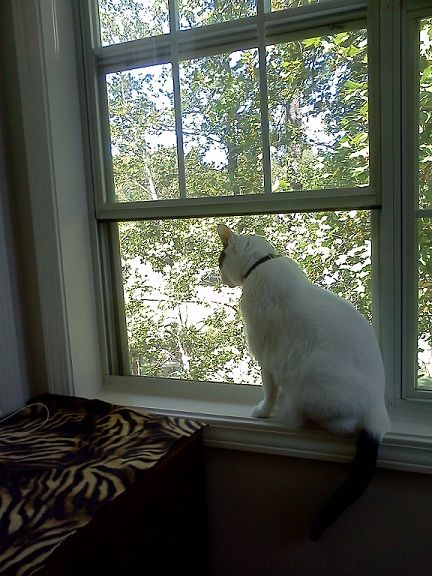 Love, purrs, nosetaps, and all that is good to you anipals!
Love,