Good morning anipals!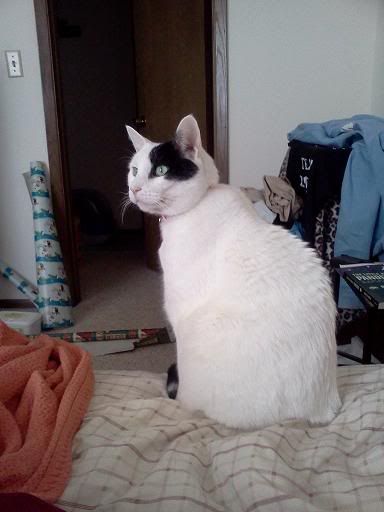 How are you all doing today? I am doing pretty well… mom is off today so I am requiring that she focuses all her attention on me. She knows she owes me due to the various acts she has committed in the last couple week… completely UNACCEPTABLE acts of kitty cruelty. Am I being dramatic? Perhaps… but she really does owe me!
Now you know how I always say sharing is caring? Well mom made the most amazing… delicious looking meal I had seen in awhile!
She placed it on the table right in front of me! I thought for sure it was going to be the best day ever!!
Until I tried to eat it.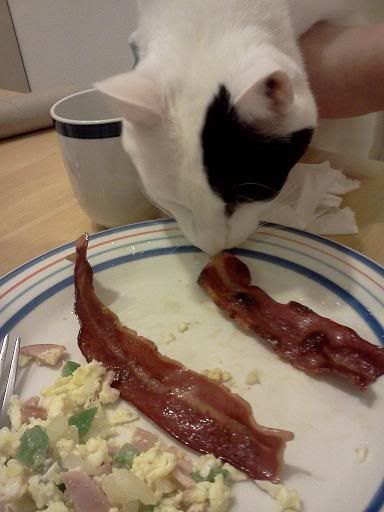 I was DENIED! Note the arm blocking me from the feast! If placing this delicious plate of turkey bacon with eggs and veggies in front of me without letting me nom isn't cruel… then I don't know WHAT is! Can you believe it?!
Let me tell you, I was definitely upset about this incident. But humans mess up every now and then… they can't help themselves. We have to learn to forgive them for these small indiscretions… but unfortunately this was not the last thing that happened that week!
I was preparing for a nice weekend with mom when all of a sudden the kibble bowl got filled to the brink. Usually I would celebrate this action… but we all know when mom puts in extra kibbles that means she is LEAVING!
That's right… she left me. She left me and visited my cousins in Chicago.WITHOUT ME! How dare she…
That would be Speedy in the forefront and Vincent in the background. My cousins… who for some reason insist on stealing mom every now and then!
Another unspeakable act of human evil.
Doesn't she know she is supposed to be here to wait on me day and night? Doesn't she know that I am her main purpose for existance?! Just awful!
I wish this were the end my friends… but there is one more tale to tell…
Apparently the weather gods decided that they wanted to torture me and my fellow human beings. Instead of a regular frigid winter last week the temperature decided to drop to ridiculous levels such as -30 degrees! While I was thankful to be inside I was NOT thankful that the humans could NOT seem to get the apartment warm!
I was not pleased with the fact that I had to give up on my no blankets policy and allow mom to put one over me. Usually I would not stand for this but I was COLD!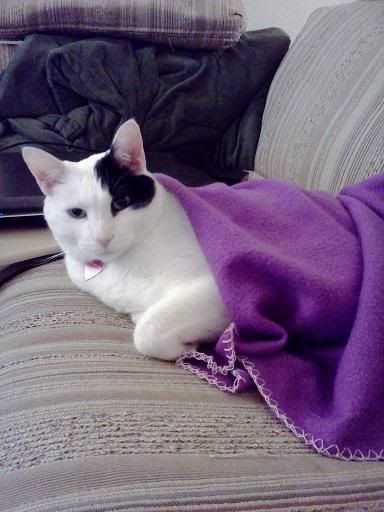 And unfortunately the pawparazzi was there to catch me in this rare moment…
Of all the nerve…
So clearly mom owes me. I hope she doesn't repeat any of these despicable acts any time soon.
Until then… I will be using her as a human couch until she cries uncle for her deeds.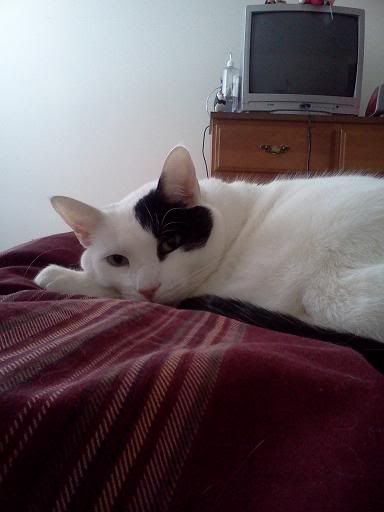 Later anipals! Meow on!