Good morning anipals! Happy Monday! Can you believe the weekend is over already? I feel like it came and went without a minute to eat extra kibble or play with all my toys!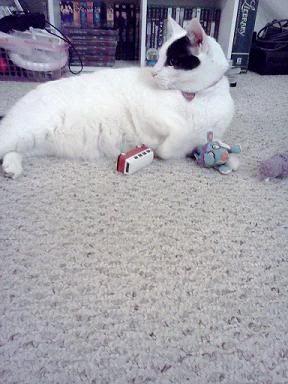 Mom's been giving me a bit of hard time though. She says the reason my days have been going by so fast is because I have been napping them away with winter laziness.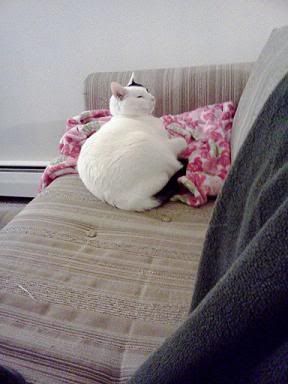 Ummm… so whats the problem? She does know that it is in our kitty nature to sleep much of the time! In order to have optimum kitty reserves we must nap a lot. And not only that, we must nap in various places. This is just the way we are and cannot nor should it be changed!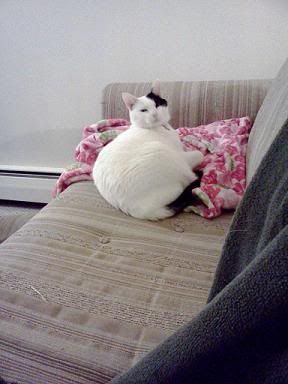 Honestly I think she is just jealous. I think she wishes she were a cat so that she could nap all the time and enjoy the finer things in life such as eating, playing, and cuddling all the time. She wishes she could be superior like us, no necessity of working or anything, just required to relax and be cute.
Ahhh the life of a cat is quite sweet.I can't blame her for being jealous.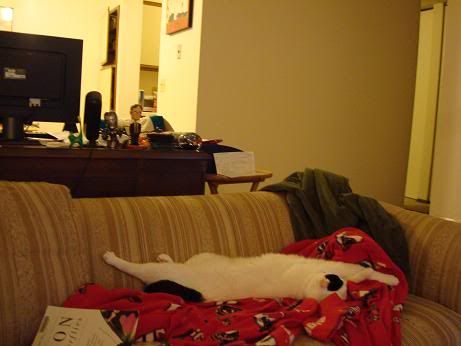 I guess I will just have to try and teach her a few of the finer things in life. I will call it Lilly's Orientation on the Nature of the Cat Species and How to Live Life to the Fullest. Yes yes… I will be taking reservations starting now.
Until then.. I think I am going to take a nap.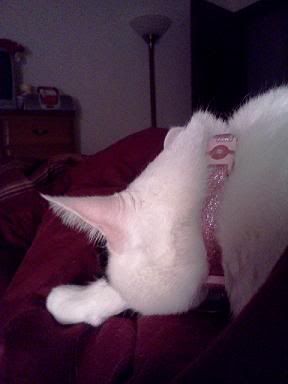 Later anipals!
Love, purrs, and nosetaps,