Me and the boy human have always had… an understanding.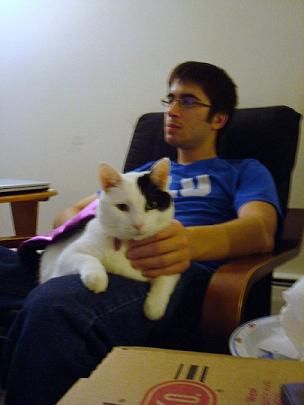 He lives here. I live here. He loves me. I think he is pretty okay. He waits on me hand and foot… as he should… and I reciprocate with cuddles… occasionally. If you ask me this was always a stellar arrangement! No binding contracts, no expectations… just you know… the finest form of toleration that there was!
That was then… this is now.
Alright anipals… let me explain something to you here. Apparently in the human world if one human bestows upon another human a sparkly piece of jewelry in a circular shape… a binding contract has been formed. Maybe I should expand upon this. It must be a valuable circular object called a "ring" with a fancy overpriced rock on it called a Diamond. This somehow represents an understanding between two humans that they will be forever together… forever.
I don't really understand the whole thing. Yeah… Diamonds are pretty an all… I fully appreciate the beauty…
Ok, ok… those aren't real diamonds. But they look the same, right?
So when I saw the… shiny thing on mom's finger… I wasn't too concerned.
Until she said we needed to "Talk".
LITTLE did I know that by accepting such a ring she was accepting the boy human into her life FOREVER! Which means that now that he is a permanent fixture in our home and family that means I must refer to him as…
as….
*gulp*
DAD.
WHAT?! This can't be right! Me and mom are single kitties! Two girls on the town! FAMILIARS!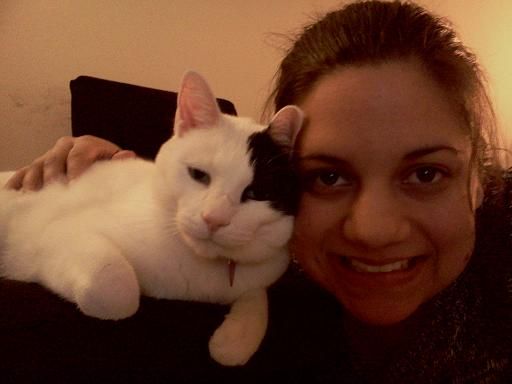 Dad… dad… this whole thing is so weird. I've never had a "dad" before.
I guess he is pretty cool. I mean… he plays with me, feeds me kibbles, cuddles me, loves me… and generally treats me like a princess. He even gives me fresh shrimp when he cooks them! Soooo… I mean it could be worse.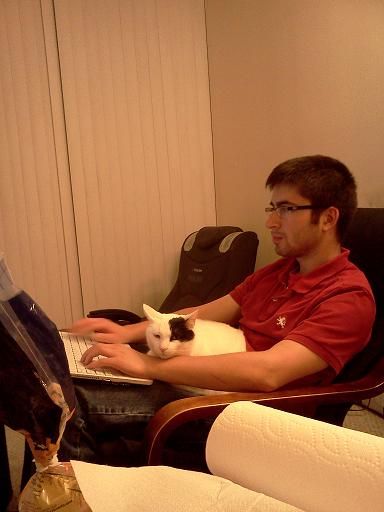 I guess the only complaint I have is that he doesn't let me play on his laptop or sit on the tables. But I guess mom doesn't really let me do those things either.
Hmm… dad…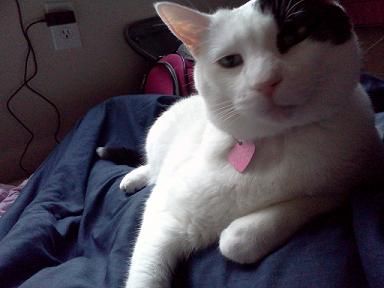 I need a little time to process this one anipals…