Good afternoon anipals! Long time no see! How is life? Life over here has been pretty good as of late… I can't believe it is 2012 already! When did that happen? Mom says that I have been being lazy and THAT is why 2011 went by so fast… I have no idea where she got such an idea…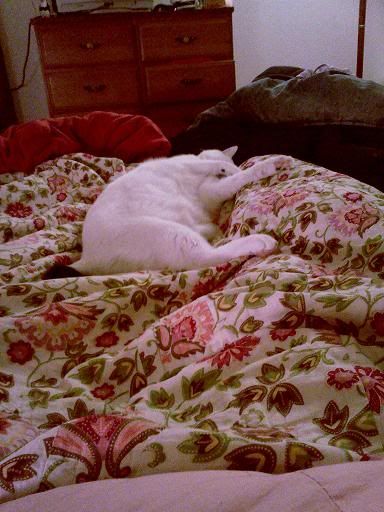 I mean yes… I have been pre-occupied with other things as of late… but it is not like I have been TOTALLY slacking! In between relaxing and taking it easy I have been studying hard on topics for my blog!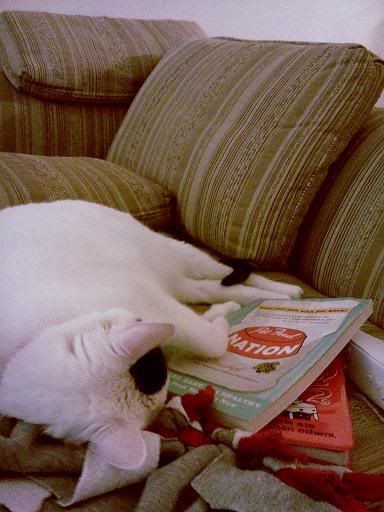 I tell you it is hard work! Luckily I found some down time here and there to relax and enjoy the holidays.
Me and mom dressed up as Ninja Turtles for Halloween which I thought was pretty cool…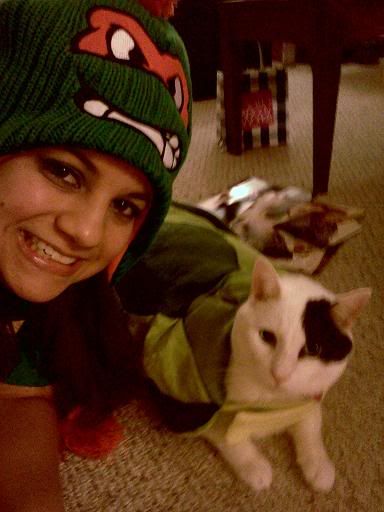 This outfit was a bit heavier than my cheerios outfit but it wasn't bad…plus I love the Ninja Turtles! I don't see why MOM got to be Michealangelo since I am the TRUE pizza fiend! Oh well… what can you do?
As it got colder I tried to stay focused but there was so much going on I could hardly keep one paw in front of the other! Luckily mom made me a Gryffindor scarf to keep me warm!
It was nice and all… but I kind of wished I had a whole cape and hat to match. If you are going to go Gryffindor you have to go ALL out!
Christmas came and went all too quickly… leaving me and the humans slightly discombobulated.There are still Christmas decorations everywhere and I don't know what to do with them…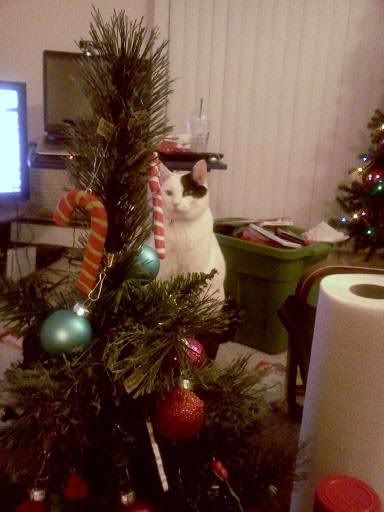 At least mom didn't try to do this again…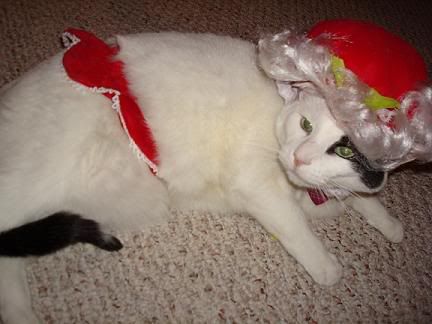 Hopefully the humans will get those decorations taken care of asap because Christmas is over and it is time to get going in the new year!
On that note, hope you all had a most fabulous holiday season and a Happy New Year! I hope this year turns out to be as fabulous as you all are! Thanks for reading and here is to an EPIC New Year!
Love, snuggles, nosetaps, and lots of kibbles,