This is my cousin Romeo.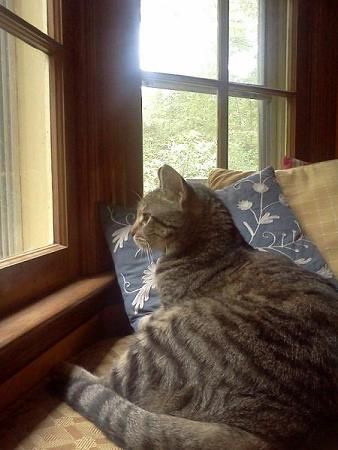 He looks harmless enough, right?
WRONG! He is single-handedly responsible for mom serving me kibbles late!
LATE!
How dare he?! Who does he think he is?!
You see… last week mom and the boy human… or dad at some unforeseen date in the future… agreed to catsit him.
I thought, okay, no problem… they will go, feed him, and then come back to me.
WRONG again.
They spent hours upon hours over there! So many hours that it resulted in my kibbles often being late!
WE ALL know how important kibble time is! How I insist on it being punctual! So the fact that they were LATE due to spending time with ANOTHER cat! UnACCEPTABLE!
I was just beside myself!
I made my anger clear and their solution? CO HABITATION!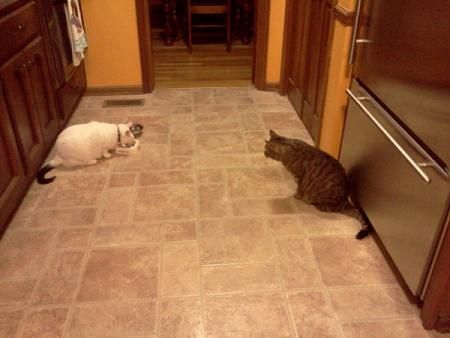 *Sigh* These humans just don't understand our needs.
So I was taken to the grandparent humans house. I tolerated it. I mean… the house itself is pretty awesome. There is a porch and multiple floors and DELICIOUS wet food (okay… I may have eaten some of Cousin Romeo's food… but he wasn't eating it!).
I just don't understand why humans can't just stick to a schedule, you know?
Well… I guess it all turned out okay. Mom finished her cat sitting duties and now we are back to a pretty normal schedule.
I just hope she doesn't make a habit of this… otherwise I will have to make a HABIT of eating Cousin Romeo's every last kibble!