Good afternoon anipals!
How is everyone doing this fine day?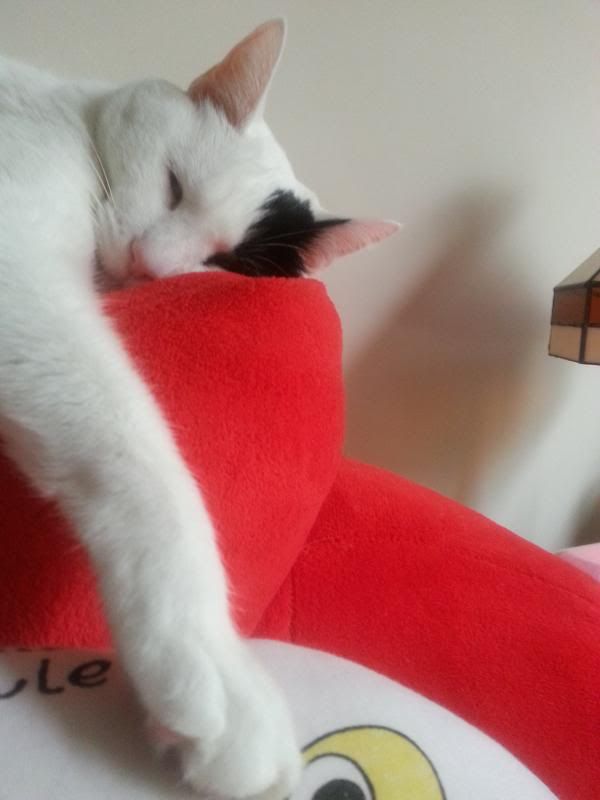 You know… lately I have felt very much at home. We moved to Atlanta, GA from Wisconsin almost two years ago now… and I have been enjoying the perks. It seems like the days are longer and more relaxing and the weather is beautiful more often than not (from what I can tell from inside). I do get porch time every now and then so that helps.
Well, lately it has felt like we are back in Wisconsin again! Can you believe we have a winter storm watch? I didn't even know those things existed out here! It's been so cold I even let mom wrap me up like a taquito! I usually hate covers!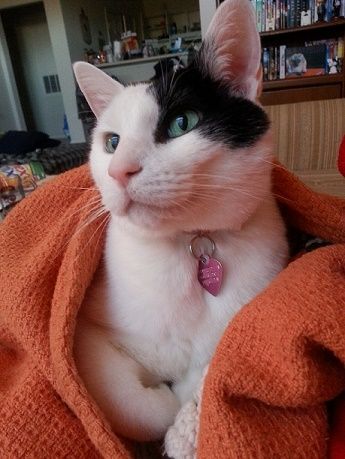 It actually wasn't half bad.
I don't usually enjoy the cold but there have been benefits to this much unanticipated chain of events!
Me and mom have been watching Bones.
Lots and lots of Bones. I think we've made it through six seasons now!
Bones is so amazing! I love the show and I love all the characters! The only problem is that there are no kitties on there. I think I am going to start a petition so that I can be the first kitty squint featured in Bones!
What do you guys think?
I think I've got the credentials! I am excellent at solving mysteries such as where the humans are hiding and what the kibble special is going to be for dinner. I know before people arrive that they are coming and after they leave I probably know more about them than mom does! I have an excellent sniffer and you wouldn't believe the things smell reveals!
Such as… THIS.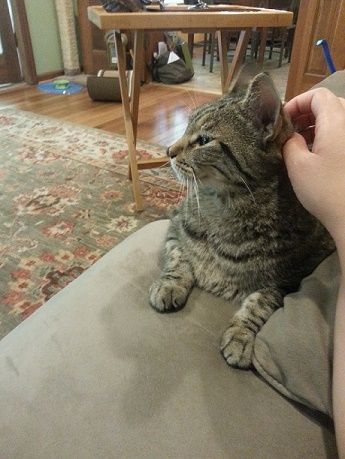 I didn't even need to see that picture to know that Mom has been spending way too much time with Cousin Romeo. I object.
Anyways, that is pretty much what is going on with me at the moment. Lots of Bones. Lots of cuddles. Lots of blankets to keep me from the cold weather!
Until tomorrow anipals! Meow on!
Love,
Lilly